Questions about Beach Huts?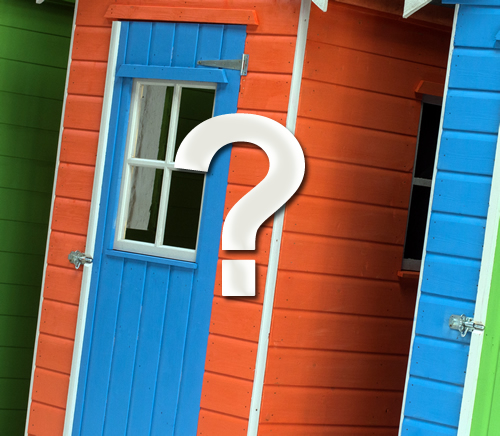 Q1 How big are they?

Answer:
The Beach Huts are the size of standard small garden sheds:
4′ x 6′ x 6'6″ to the eaves, giving excellent head room.
Q2 How will the Beach Hut be delivered to me?

Answer:
We have taken care to ensure that our Quality Beach Huts can be packaged and delivered up two wooden pallets. This ensures the best protection for the Beach Hut, as well as standardising the delivery  selected courier companies that we use.
It will arrive flat-packed, wrapped, secured and ready for assembly.
Q3 How do I build my Beach Hut once it arrives?
Answer:
We  provide you with simple, easy to follow instructions on how to build and assemble your Beach Hut.
We offer advice and service to support the assembly, however we are confident that the majority of competent people will easily be able to build and construct the Beach Hut using the correct tools and following our comprehensive instructions.  A screw drill is vital.
Q4 What do I do if it arrives and it's broken?

Answer:
Ideally we would be able to deliver a replacement panel or part for the broken or damaged one. Whilst every effort is made to ensure your Beach Hut is delivered in the best possible condition we would refer to our complete returns and cancellations policy on details for damages and returns.